Veronica's
Your neighbourhood, all-day sandwich shop offering good, honest sandwiches and a whole lot more! 
The Hood & The Space
Housed inside the iconic St. Jude's Bakery, located in a narrow by-lane in the quaint village of Ranwar, Veronica's rekindles our love for Bandra.
You can find Veronica's at the junction of Waroda Road and Veronica's Street.
Life Is A Great Sandwich
Home to adventurous sandwiches, with a well-balanced union of flavours at the heart of every offering, Veronica's presents the sandwich in bold, complex, global combinations.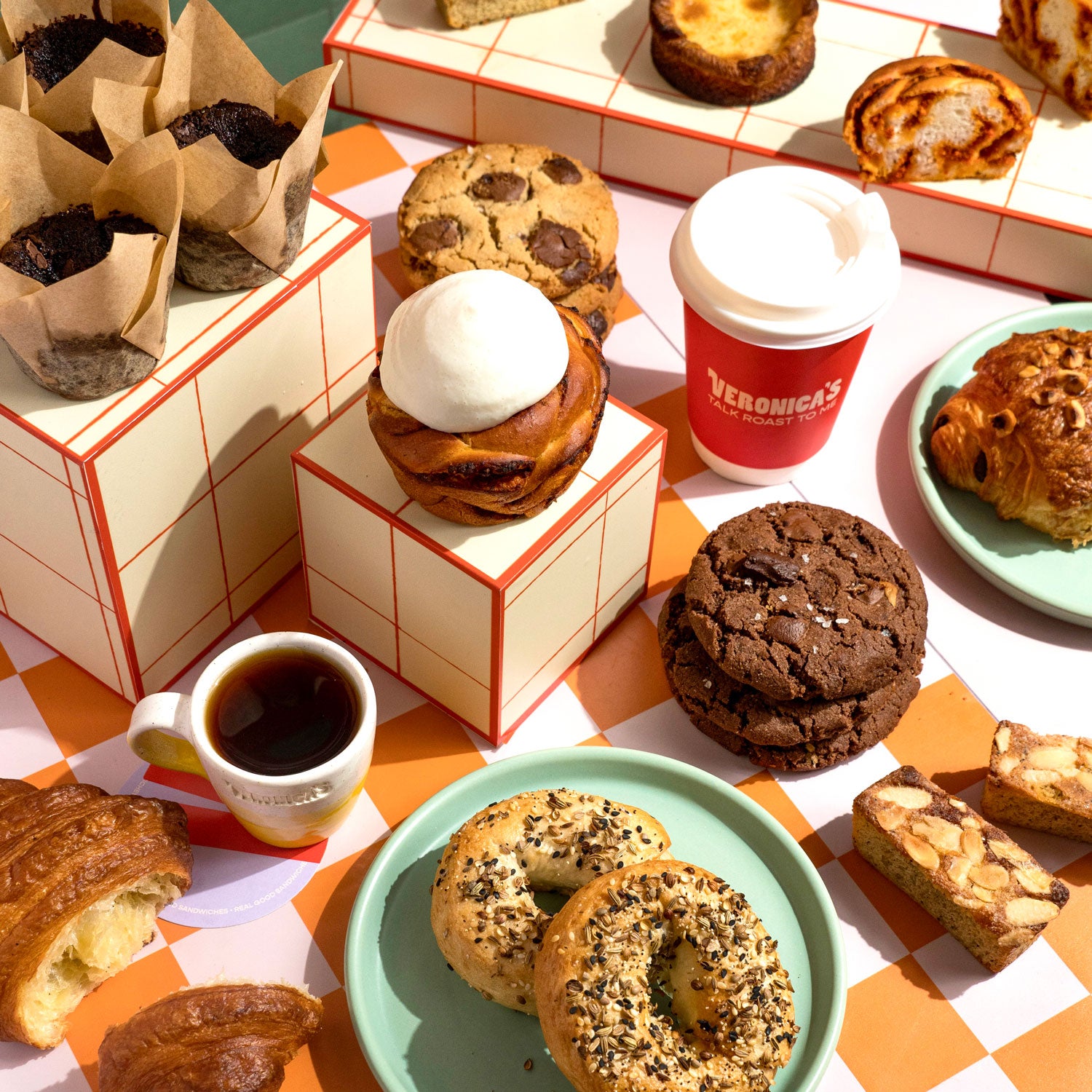 Bake Me Home
Paying homage to the iconic and much-loved St. Jude Bakery, Veronica's puts the spotlight back on breads and bakes.
Cappuccino, Kombucha, And Tea...
We offer a striking range sourced from single-origin coffee estates in Chikmagalur, Karnataka